Ancient Alchemy Wellness Studio
---
Ancient Alchemy was established in 2003 to practice the healing arts, which was something I had been asked to do since childhood without really understanding the significance of how I was helping people. Dedication to true therapeutic wellness is reflected with the gift of healing touch, educated mind, gentle heart, and the ability to create the ultimate experience for every client.
Whether you want to improve the health of your skin, relieve stress, combat pain or live a healthier life, a holistic care approach can help. We do not want to replace your conventional health care providers or medications, but to complement more traditional therapies from a holistic point of view, working with your body, mind and spirit to achieve the healthy life you deserve.
Scheduling Appointments
Scheduled appointments are reserved with a credit card, gift card, or on a prepaid basis. Your credit card will not be charged unless you choose to use it as your method of payment at checkout, or unless a cancellation policy charge is enacted.
Cancellation Policy
We respectfully request notification of at least 24 hours when canceling or rescheduling an appointment so that we may offer the openings to other clients and make the necessary changes to our staffing schedule. Any appointment that is not canceled or rescheduled with at least 24 hours' notice will incur a fee equivalent to 50% of the price of the session booked.
Accepted Methods of Payment
We accept all major credit cards, Ancient Alchemy Gift Certificates and cash.
Gratuities
It is customary (though not required) to leave a gratuity for your service provider in appreciation for their outstanding service. Gratuities are left to your discretion, though the average tip is generally around 15 to 20%, with some clients choosing to leave more for excellent service.
Specials and Discounts
We are mindful of cost and aims to be accessible and affordable. To that end, we offer a number of standing discounts at Ancient Alchemy, which are outlined below. Please note that we do not combine specials, standing offers, or discounts.
Veterans and seniors receive 20% off services Tuesday through Thursday
For our repeat clients, 20% birthday discount the week of your birthday (within 7 days before or after your birth date)
Series Discount – Buy a package of six sessions and get one service free. Your appointments do NOT need to be booked at the time of purchase.
Ancient Alchemy Wellness Studio
1805 S. Bellaire St. Suite 210
Denver, CO 80222
phone: (303) 564-2355
email: ancient_alchemy@earthlink.net
Hours:
Tuesday – Friday, 9am – 6pm
Saturday – 8am – 4pm
Monday – by appointment
Meditation – Meditation is not a technique but a way of life. Meditation means a cessation of the thought process. It describes a state of consciousness, when the mind is free of scattered thoughts and various patterns. Learning the skills of meditation can help you achieve a lifelong transformation and not only help you relax but create change in your life.
Intro to Meditation – Saturday mornings (4 class minimum) First class 90 minutes $45.00
Remaining 3  30 minutes $20.00  Call for class times
Emotional Freedom Technique (EFT) – Tapping is a set of techniques which utilize the body's energy meridian points. You can stimulate these meridian points by tapping on them with your fingertips – literally tapping into your body's own energy and healing power. About 5,000 years ago, the Chinese discovered a complex system of energy circuits that run throughout the body. These energy circuits … or meridians as they are called … are the centerpiece of Eastern health practices and form the basis for modern day acupuncture, acupressure and a wide variety of other healing techniques.
This energy courses through the body and is invisible to the eye. By analogy, you do not see the energy flowing through a TV set either. You know it is there, however, by its effects. The sounds and pictures are your ever present evidence that the energy flow exists.
In the same way, EFT gives you striking evidence that unique energy flows within your meridians because it provides the effects that let you know it is there. By simply Tapping near the end points of your energy meridians you can experience some profound changes in your emotional and physical health.         60 minutes $45.00    Call for class times
Reiki Level 1
Reiki Level 2
Reiki Level 3 (Master/Teacher)
---

---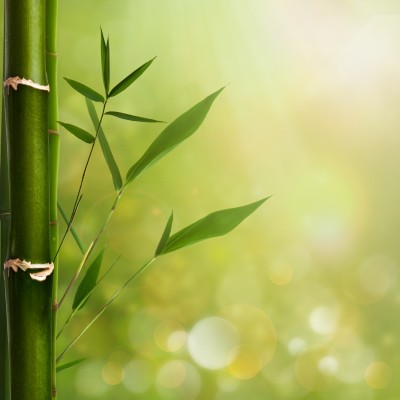 Studio Menu
Our mission is to provide superior quality holistic services and products with care, compassion, professional integrity and impeccable ethics.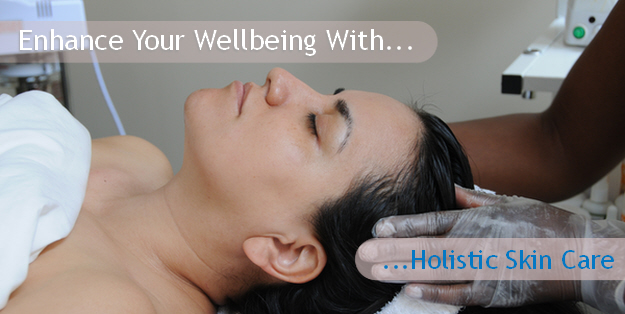 Holistic SkinCare
The health of the skin is a natural result of one's overall well being. We impart the importance of holistic living to balance the person as a whole.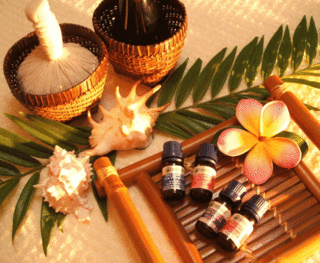 Aromatherapy
Aromatherapy is a caring, hands-on therapy which seeks to induce relaxation, to increase energy, to reduce the effects of stress and to restore lost balance to mind, body and soul. Let essential oils transport you to nature, spirit and self.
Reflexology
Reflexology is the application of appropriate pressure to specific points and areas on the feet, hands, or ears. We believe that these areas and reflex points correspond to different body organs and systems, and that pressing them has a beneficial effect on the organs and person's general health.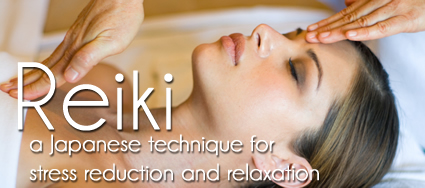 Energy Medicine
Many techniques used to manipulate energy in the body are founded in ancient healing arts and also from current science.
Skin Care Treatments
Facials
Exfoliation & Peels
Enhancements
Ancient Alchemy Signature Facial
A holistic herbal facial, which provides the same results as a European Deep Cleansing facial.
Ayurvedic Face Rejuvenation
Balancing polarity touch, which quickly settles the client and integrates their subtle energy from head to toe.
A combination of marma points and strokes using customized oils to rejuvenate the skin and bring deeper balance to the whole body.
An invigorating ear and scalp massage so that the deeply relaxed client is gently awoken and re-grounded into a state of calm clarity.
90 minutes  $125
Deep Facial Massage
A natural alternative for people considering Botox or a facelift, Deep Facial Massage is an intense muscular treatment specific to the facial muscles. Each 30-minute massage session increases blood flow to the many tiny muscles of the face. Once the muscle tissue on the face loosens, skin sits differently and the bone structure becomes more prominent, wiping away years of facial patterning and returning to a more youthful appearance. Deep Facial Massage results are best seen in a regularly scheduled series of appointments. Please note that this is not a relaxing massage and may be uncomfortable at times.
30 minutes  $55
Fitness Facial
Achieve fresh vibrant skin in this comprehensive treatment for all skin types. This relaxing experience includes a gentle exfoliation, a specialized masque and botanical extracts to reveal radiant skin.
50 minutes $60
Vital "C" Anti-Aging Facial
Stimulates and repairs your skin using Alpha Beta Hydroxy peel, vitamin C and hydrating serum infused by ultra sound. Red LED healing light completes this facial.
60 minutes  $75
Energy Lift Facial
The facial consists of a partial body treatment first that feels like part massage and part acupuncture treatment. It binds body, face and spirit. We begin with you lying face down on the table. The energy machine embedded with Tourmaline is slowly pressed at different points on the spine. The Tourmaline gemstone emits negative ions and far-infrared rays that help clear the body of toxins. By ridding toxins, vitality returns. The Tourmaline stone is applied all over your face, with serums, to release the skin from stress. Far-infrared healing energy applied to facial acupressure points instantly rejuvenates and energizes the face. The contours of your face will also feel stimulated and lifted.
75 minutes   $105
Thai Herbal Poultice Facial
This incredibly aromatic facial massage is a deep-heat medicinal treatment. This facial, incorporated with steamed herbal compresses applied directly to the face, neck and shoulders helps to eliminate stress and relax your entire being.
60 minutes:  $90
Firming Eye Contour
This four-part treatment gently and effectively treats and minimizes fine lines, puffiness, sagging skin, and dark circles.
30 minutes:  $50
Reiki Energy Facial
This facial incorporates
Reiki Energy Therapy
(a very relaxing modality) and also features an aromatherapy scalp treatment; deep pore cleansing, exfoliation, and purifying mask of the face and neck; light facial massage, lip, hand and foot reflex.
$145 (80 minutes)
Energy Medicine
"In every culture and in every medical tradition before ours, healing was accomplished by moving energy."
Albert Szent-Györgyi, MD
Nobel Laureate in Medicine
Reiki
The two Japanese words Rei and Ki mean "spiritually guided" and "life force energy." Simply put, Reiki is energy healing for relaxation and stress reduction. As you rest in comfortable clothing on a massage table, the Reiki Master uses light touch to help your body heal itself. Pain, stress and tension melt away as Reiki energy is shared in a safe, healing way that soothes, nourishes, and relaxes you from head-to-toe.
30 minutes: $40
60 minutes: $80   (Includes Shamanic Sound Healing)
90 minutes: $115 (Includes Body Lounge)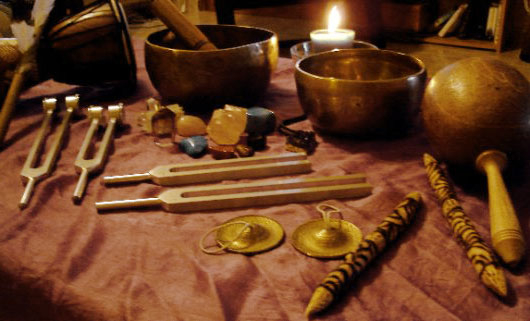 Sound Healing
Music is well documented as an emotional calming agent, as well as can be used in psychotherapy to assist with emotional catharsis. Because of the randomness of the sound, the brain has no set pattern to follow, so it gives up and allows the whole body to let go. This causes negativity and stress to be suspended, resistance is cleared and the whole being is reset to a state of synchrony and alignment. The body is being filled with vibrations that emphasize wholeness and resonance, and whatever the problem, the sound will go to that place that needs it. We use chanting, music, drumming, singing bowls, tingsha, rattles and tuning forks.
20 minutes: $20  (can be added as enhancement to Reiki)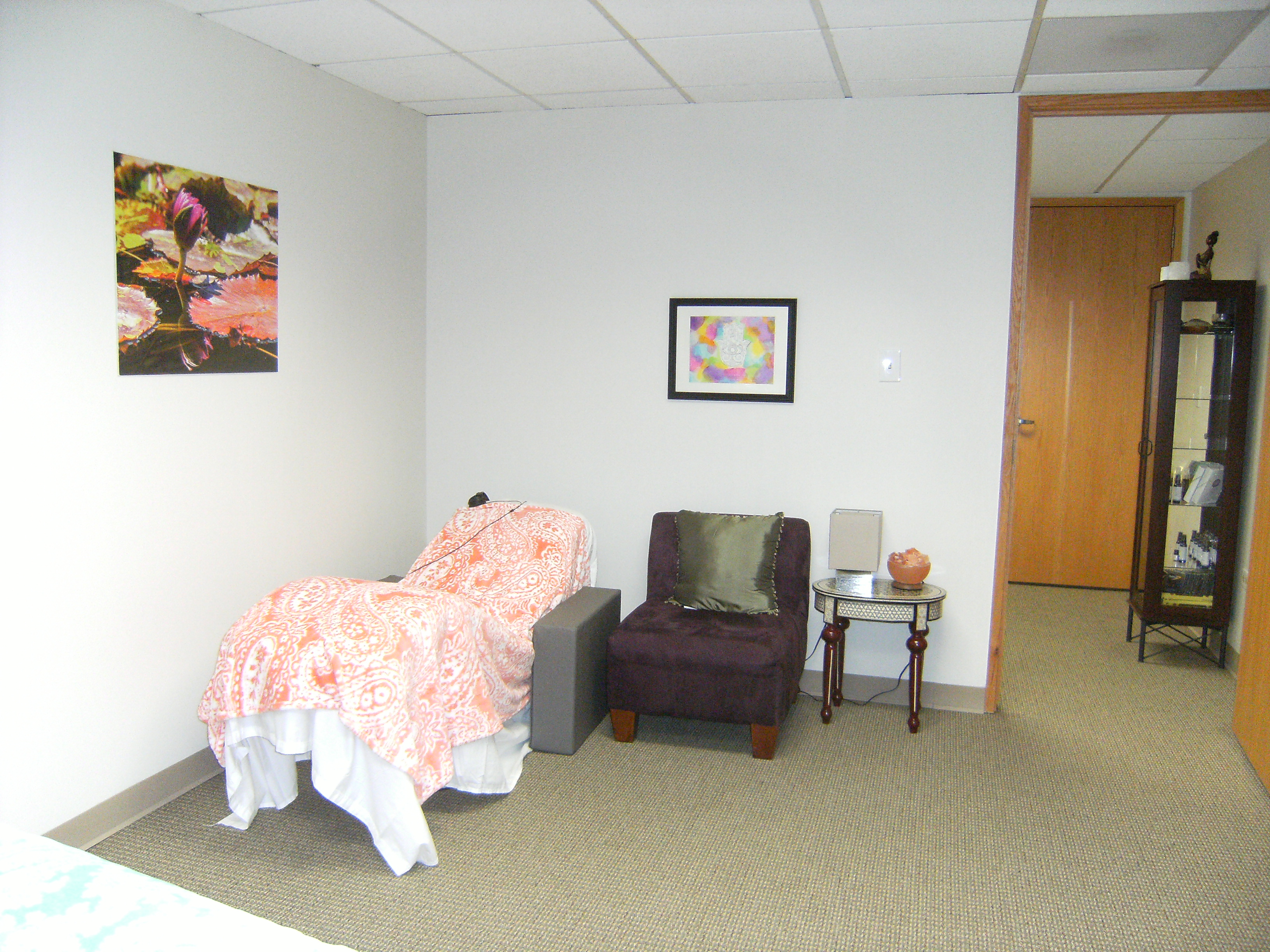 Body Lounge
The lounge is embedded with a powerful transducer and speaker. Through them low frequencies from special music is played and you feel and hear soothing, vibrational sound waves on a cellular level. This lounge works with brain synchronization, brain entrainment, and creates a deep relaxation response.
30 minutes: $25   (used alone or after Reiki)
60 minutes: $45
Enhancements
Exfoliation
Lift
Dermaplaning
Reflex
Serums
Ultrasonic Exfoliation
This ultrasonic blade increases cellular turnover, plumps up and smooths out fine lines and wrinkles, increasing blood circulation, encouraging lymphatic drainage, combating puffiness and swelling and improving skin care product penetration
15 minutes: $25
Energy Lift w/facial
Cannot be done with peels.
20 minutes:  $30
Firming Eye Lift
20 min with facial      $20
Diamond Peel Microderm
20 minutes:     $40 (Face)   $50 (Neck & Décolleté')
Dermaplaning
Dermaplaning is a quick, noninvasive, painless procedure in which surface dead skin cells are manually scraped away. There is no recovery time involved with this procedure. The skin starts to heal itself, immediately producing newer, healthier skin.
20 minutes:       $40 (can be done before peel)
Reflexology
Great after any facial or Reiki treatment.
20 minutes:     $40
Custom Serum Infusion
We have several different serums to choose from.
$20
Aromatherapy Treatments
Essential Oil Treatment
Aromatherapy Acupressure Treatment
Head, Neck, Shoulder, Décolleté Treatment
Choose from one of our three signature blends to add another level of sensory heightening to your session.
Grounding: This deeply grounding blend is great for clearing negativity and creating a deeply relaxed, balanced state of mind. Therapeutic essential oils of Sandalwood, Vetiver and Palo Santo.
Relaxing: This sweet and light blend is beneficial for meditation, calming and focusing the mind. Therapeutic essential oils of Lavender, Neroli and Sandalwood.
Uplifting: This uplifting blend gives a sense of peace and joy as it amplifies energy, bliss, and light. Therapeutic essential oils of Bergamot, Mandarin, Lime and Frankincense.
30 minutes: $50
40 minutes: $60
60 minutes: $85
Raindrop Technique™
This treatment combines unique, targeted massage and energy approaches with pure, authentic essential oils for a deeply harmonizing, rejuvenating, and relaxing experience. The technique draws from experience with Lakota wellness traditions and provides a revolutionary means of nurturing harmony—physically, mentally, and emotionally.
30 minutes:  $70
60 minutes:  $90
Exfoliation and Herbal Peels
Microderm
Yam and Pumpkin
Green Peel
Organic Fruit Peel
Diamond Tip Microderm
This regenerating treatment relieves congestion, minimizes wrinkles and fine lines, stimulates, heals, and increases circulation and cell renewal all the while supplying the skin with the essential nutrients, vitamins, and antioxidants. Microdermabrasion creates a healthy state of skin and allows for a deep penetration of nourishing products.
30 minutes:  $50
60 minutes with facial:  $75
Yam and Pumpkin Exfoliation
Exfoliates skin without irritation, infuses the skin with active vitamins and bioflavonoids
50 minutes: $60
Green Peel
Provides your skin with the natural energy it needs to renew the cells. Utilizes proprietary marine algae and herbs to treat a variety of skin conditions including acne, oily troubled skin, photo-aging, large pores, hyper-pigmentation, and fine lines and wrinkles. The bioactive ingredients are useful in skin resurfacing.
50 minutes:  $95     
Organic Fruit Peel
The alpha hydroxy acids in the fruit exfoliates the skin for a more rejuvenated appearance.
50 minutes:  $75
Reflexology
Reflexologists view the feet, hands and ears as areas that mirror the body, and we use this practice to stretch, apply pressure, and move these extremities in order to affect the corresponding parts of the body in positive, healing ways.
Foot Reflex
Reflexology is based on the belief that each part of the body is interconnected through the nervous system to the hands and feet. Stimulating specific reflex points in the feet can bring needed nutrients to poorly functioning areas of the body. This can help restore balance throughout the body.
30 minutes: $50
60 minutes: $80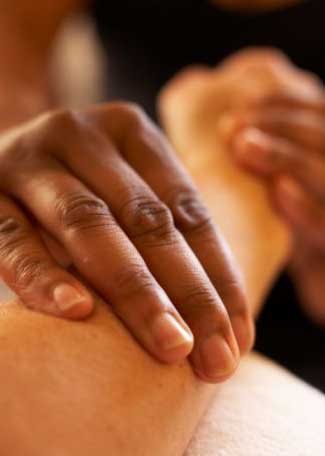 Hand Reflexology
Desired long-term effects of reflexology include reduced stress and induced relaxation, feeling of increased energy, relief from acute and chronic conditions, relief from stress related conditions, cure for sleeping disorders,sports injuries, preventative therapy, improvement of mental alertness, stimulation of creativity and productivity, and improving inner-relationships between body systems.
Hand reflexology uses a completely different technique to foot reflexology. Mainly because the hands are very flexible and the reflexes are much deeper under the skin which means you need to reach deeper and hold for longer to stimulate a hand reflexology point.
30 minutes: $40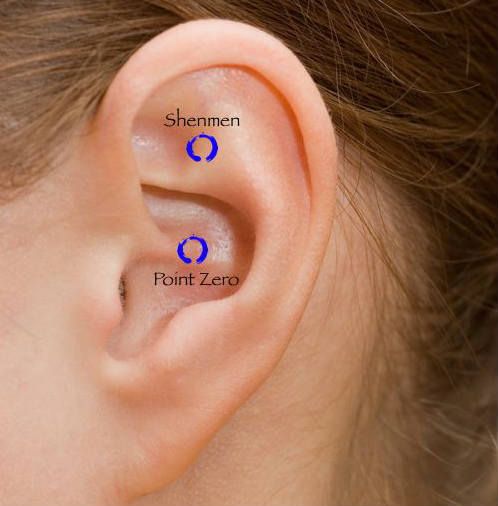 Auricular Therapy
Auricular therapy is a healing practice dating back to the third century where  points on the outer ear correspond to specific parts of the human body. Ear Seeds is a non-invasive technique that can help manage stress, pain and a variety of other symptoms.  Using special adhesive dots, we attach small and inconspicuous metal beads to stimulate specific points on your outer ear.  By pressing these ear seeds, you can stimulate your own acupuncture point for up to two weeks.
30 minutes:  $50      with ear seeds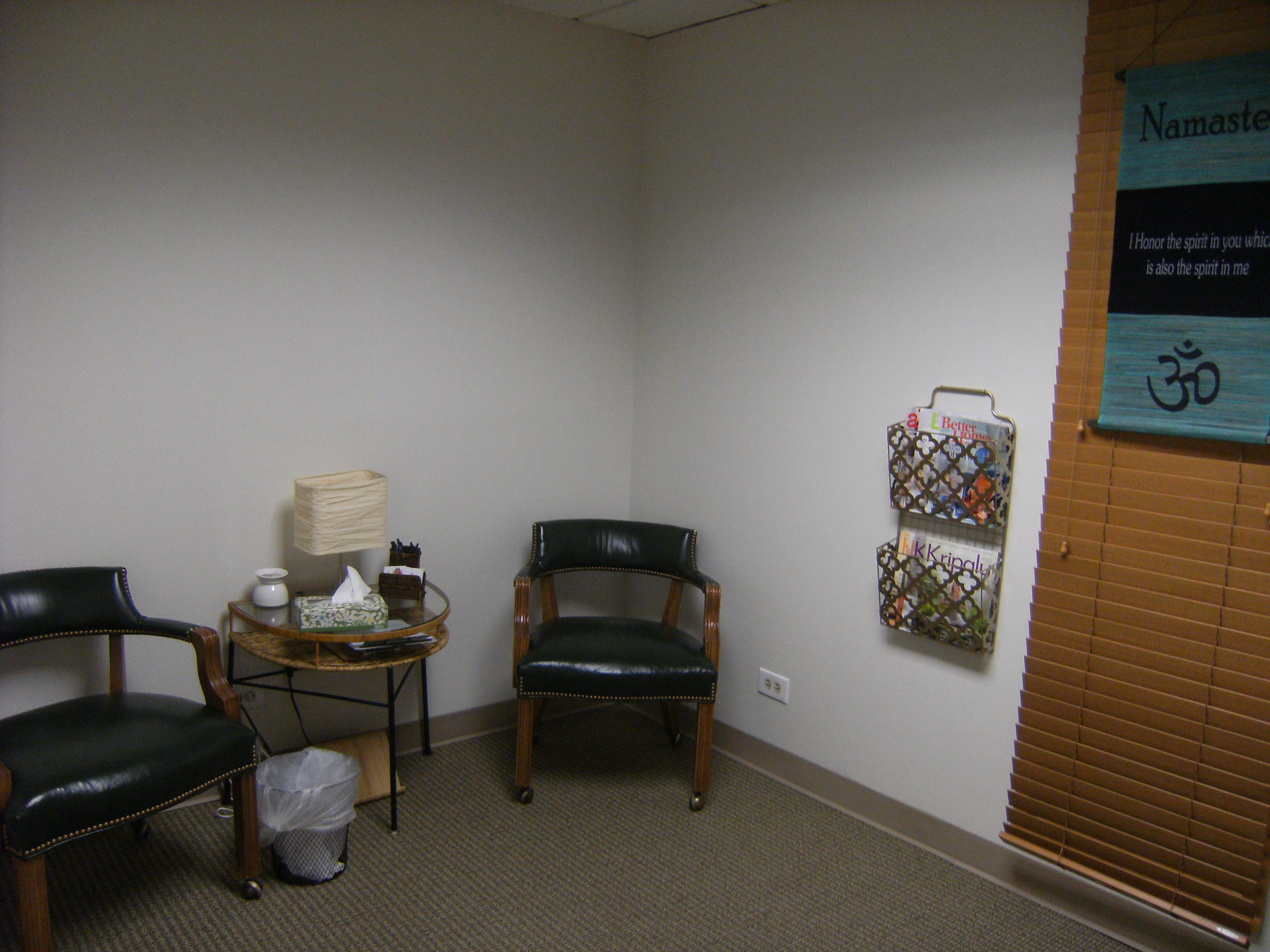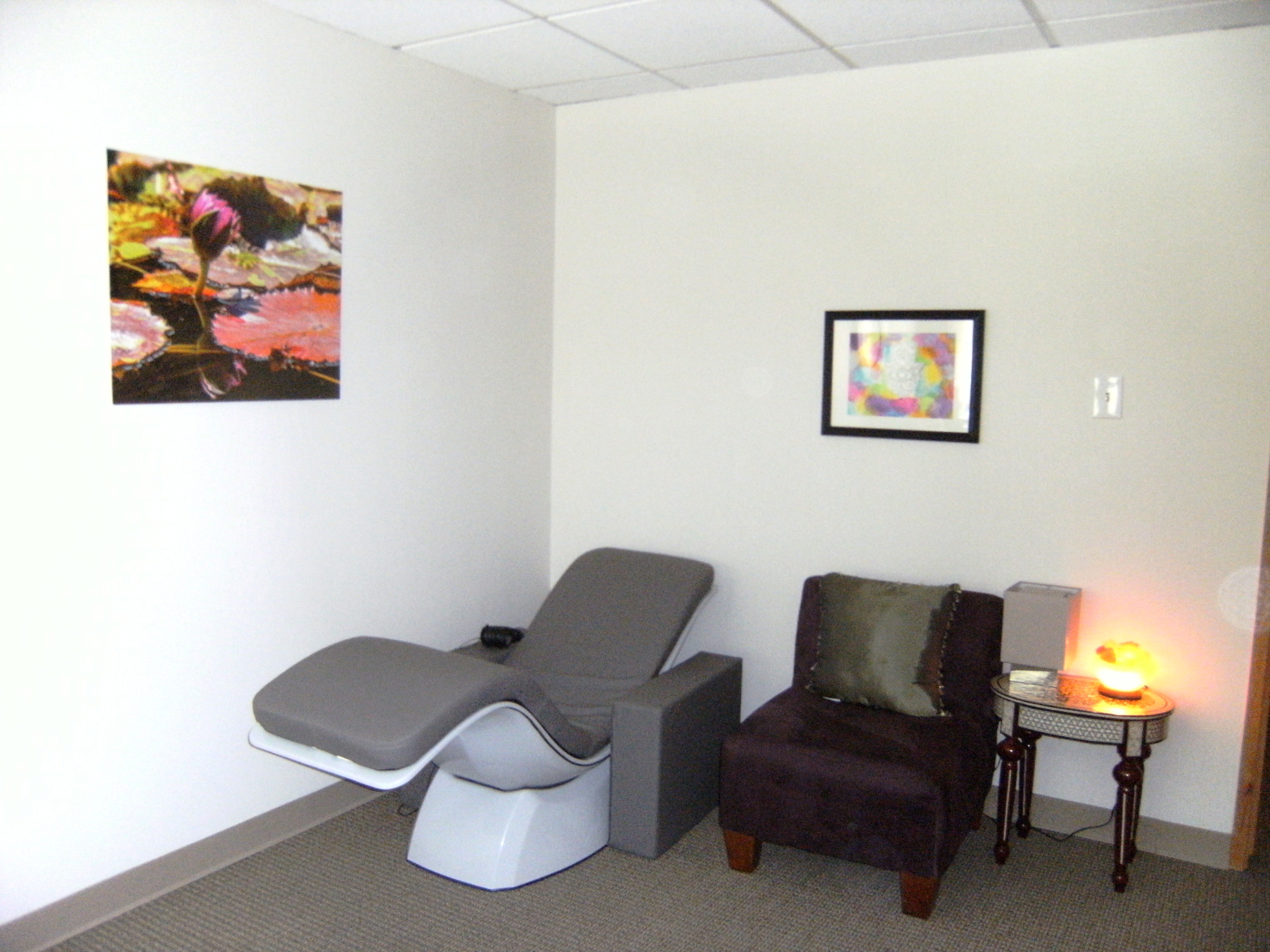 Location Info
Ancient Alchemy Wellness Studio
Boulevard 25
1805 S. Bellaire Street,  Suite 210
Denver, CO 80222
Phone: 303 564-2355
E-mail: ancient_alchemy@earthlink.net
Hours of Operation:
Tues – Fri  9am – 6pm
Sat  8am – 4pm
Monday by appointment
Ancient Alchemy Wellness
Ancient Alchemy Wellness